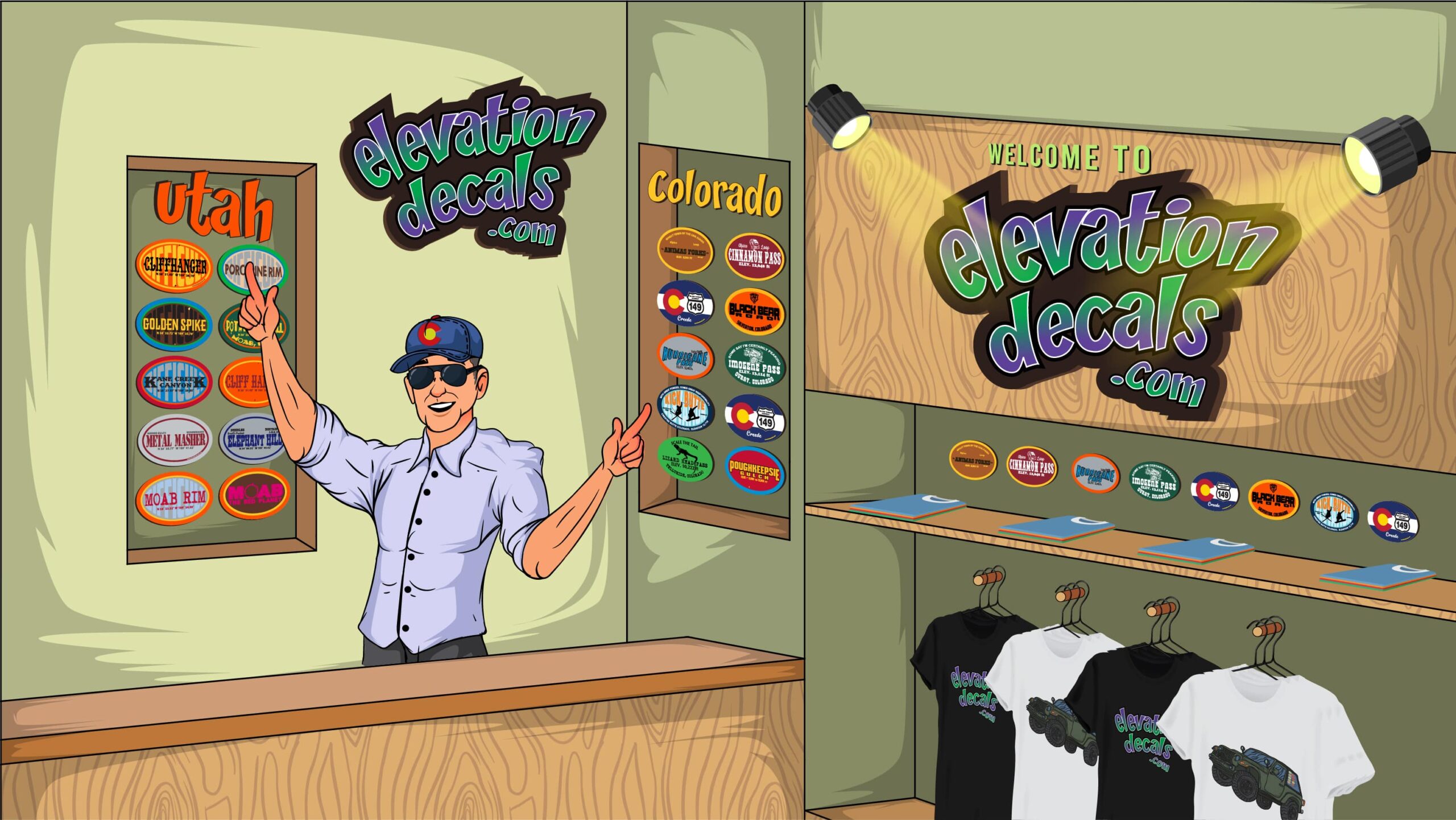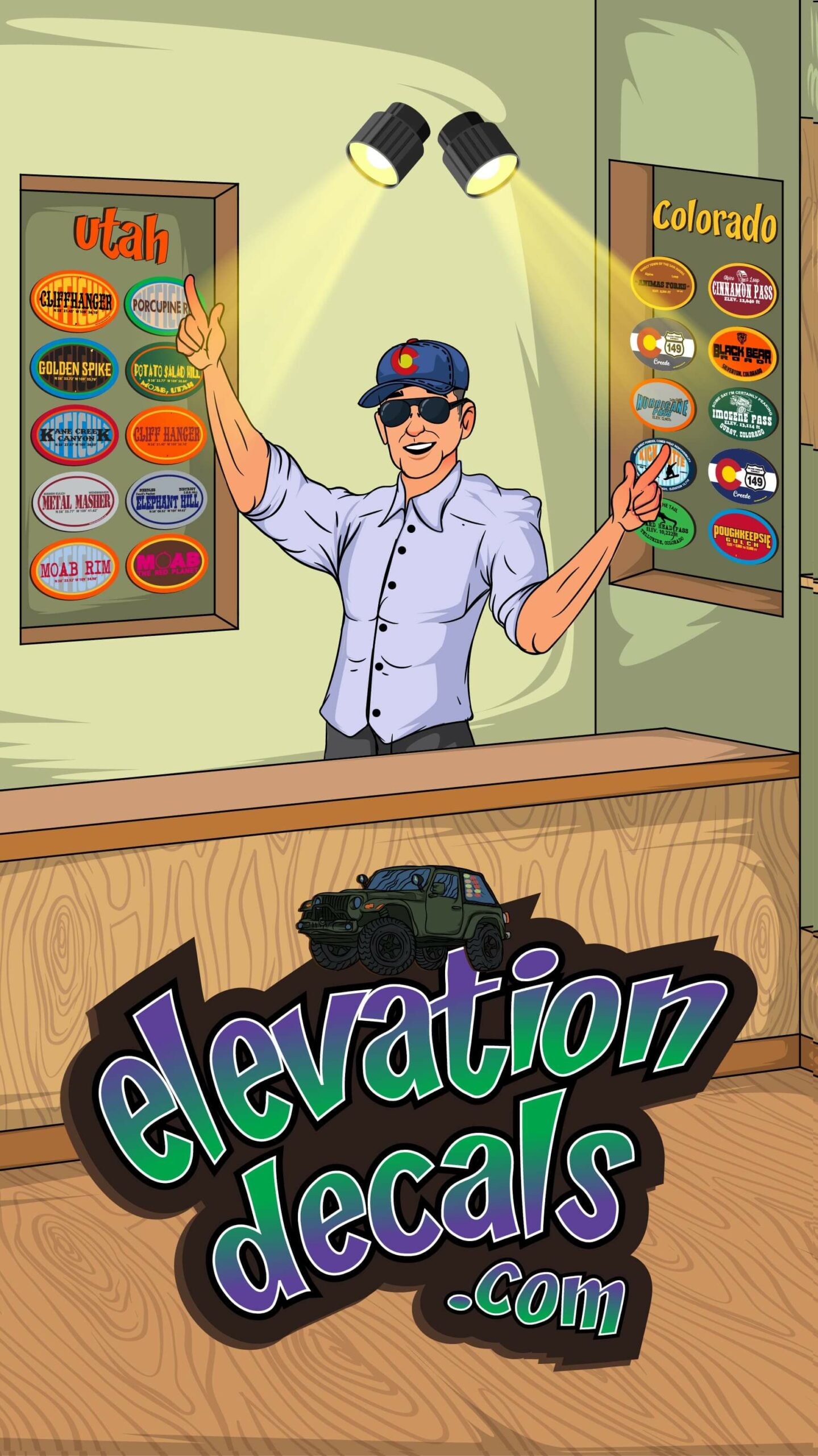 I absolutely love the Kokopelli Bike Guy and the New Meeker Decals.  
Hi it's joe love the sticker was wondering if you had time to design me a couple of jerky labels i trademarked a couple of names and I'm getting my own jerky products out soon?
Enclosed you will find a photo of how I have had my decals from your company displayed. All of the decals hold a special place in my heart as my husband Ben and I jeeped everywhere in Colorado and Utah. As I was looking at your website I was touched that you started your company in memory of your brother. Ben died in Jan 2018 and it took 2 1/2 years for me to return.

When I was out West in September, I spread my husband's ashes all over in many of places denoted on these decals. Thank you so much for being inspired to create these mementos!